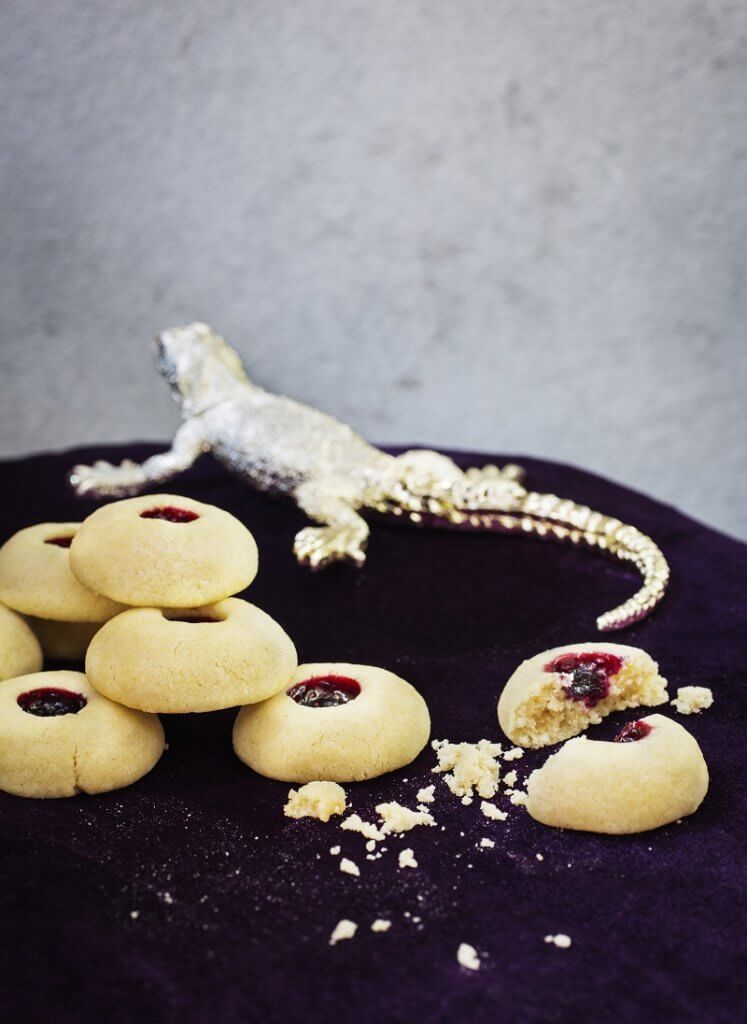 What you need:
200 g salted butter (two sticks), room temperature
1/2 teaspoon vanilla powder
1 dl sugar
4,5 dl flour
1,5 dl of jelly, preferably raspberry
How it's made:
1. Preheat oven to 175 C/350 F
2. Mix butter and sugar until fluffy and white. Add the flour and work into a smooth dough. Divide into 30 pieces.
3. Shape a round ball out of every bit of dough. Place each ball on a baking sheet and press a finger on top of every ball to create a hole. Fill each hole with jelly.
4. Bake for 8-10 mins in the mid section of the oven. Let cool on a cooling rack.
Store your cookies in the freeze. It helps reduce crumbling and keeps them fresh for longer!